Head Scoop for Cattle Crush and Head Restraint Options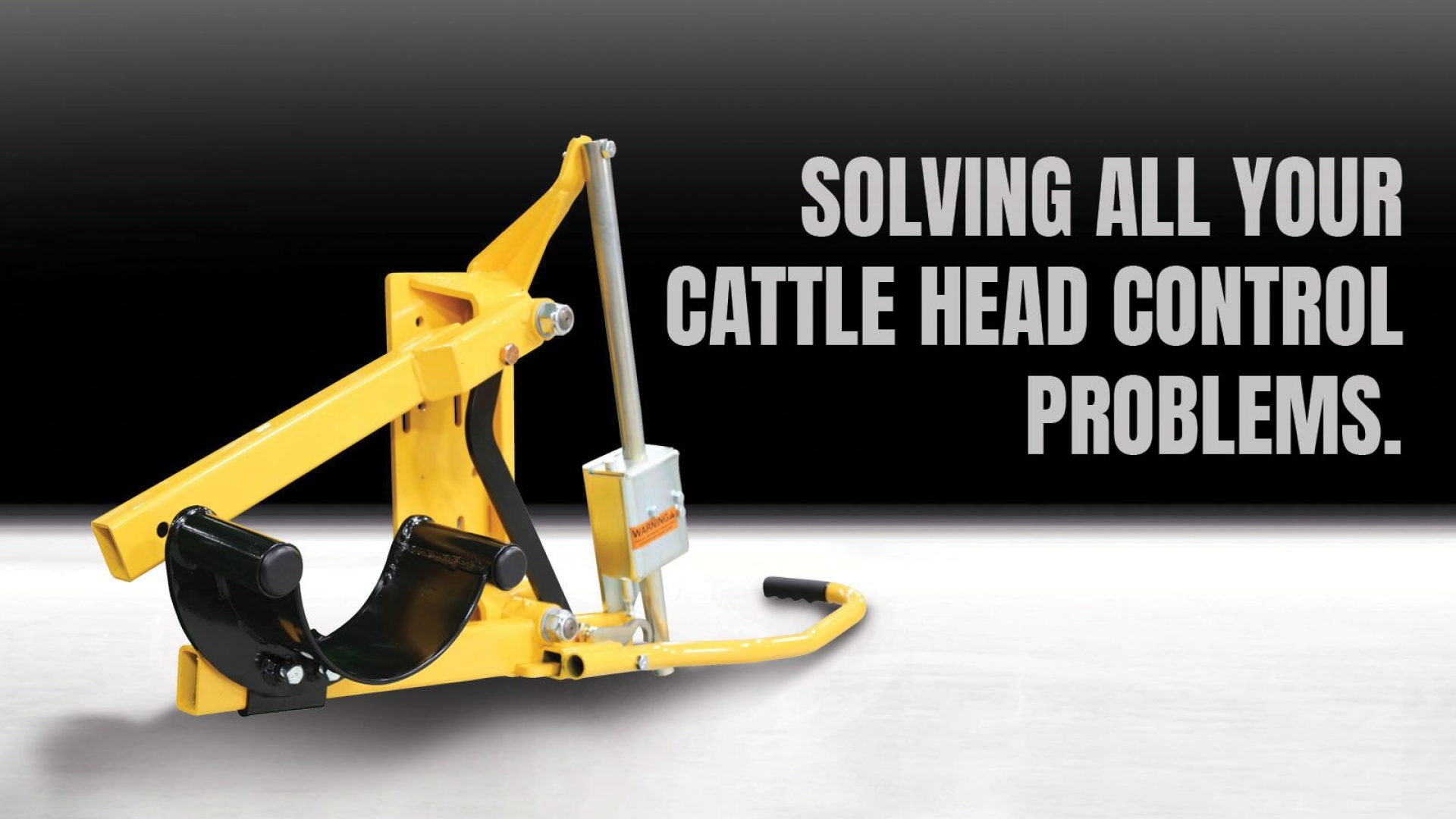 Get My Head Restraint Brochure
3rd Generation Cattle Head Scoop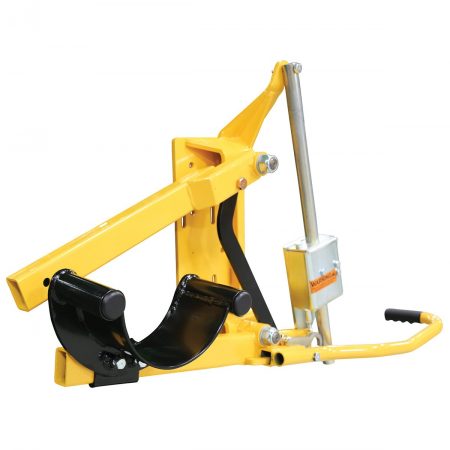 The 3rd Generation Q-Catch® Cattle Head Scoop takes cattle control to a new level, with enhanced control and durability for optimal performance. Featuring an upgraded design with thicker and heavier components, the 3rd Gen Head Scoop ensures you can perform treatments on your cattle safely and easily, no matter their size or temperament. The Head Scoop is made up of two pieces - a bottom bar with scoop for cattle to rest their chin and top bar to secure the head and prevent thrashing. The two pieces move in a synchronized, scissor-style motion to clamp around the animal's head securely and provide the handler with up-close access to the animal's head without placing unnecessary stress on the animal.
Features
Patented Single Lever Operation

The Q-Catch Head Scoop is operated with a single, user-friendly handle that allows you to secure the cows head in place with a smooth motion. The dual friction lock automatically engages without the need for a secondary lock or latch, providing secure cattle head control in any position.

Calms Cattle Down Immediately

The moment the Head Scoop is secured around their neck, even the most riled up cattle will calm down to be worked safely. The scoop provides cattle with a place to rest their head comfortably while procedures are competed, and the top bar ensures they cannot throw their head around and injure the handlers who are working them.

Improved Heavy-Duty Frame

The latest model of Q-Catch Cattle Head Scoop features an improved and bulked up frame that makes it tougher and more durable than ever, and provides a more secure hold with the top bar located closer to the head gate than previous models. The heavy-duty frame ensures you can control even the largest bulls and prevent thrashing, to keep handlers and livestock safe.

Adjustable Height

The Head Scoop is designed specifically for use on Arrowquip cattle crush models, including the Q-Catch 87 and 74 Series and Q-Power 107 and 104 Series cattle crushes. The Yoke Gates on these models allow you to adjust the height to work with cattle of varying sizes with two tension bolts.
Contact Arrowquip
Product Specifications
Known throughout the industry as the best cattle head scoop
Enhanced, heavy-duty frame
Q-Catch yoke gate locking pin can be used to secure the cattle head scoop in the upright position when not in use
Height can be adjusted to work with animals of any size
Patent pending dual friction lock with infinite adjustments is backed by a lifetime guarantee
Patented single lever controls
Cattle head scoop cradles the head comfortably
Compact design ensures the head scoop stays out of the way when not in use
Simplifies procedures such as ear tagging, treating pink-eye, dehorning, and more
Helps to keep cattle calm during stressful procedures such as AI and veterinary testing
Scissor-style clamp allows handlers to safely access the animal's head without danger of cattle thrashing around
Available On
Hydraulic Head Sweep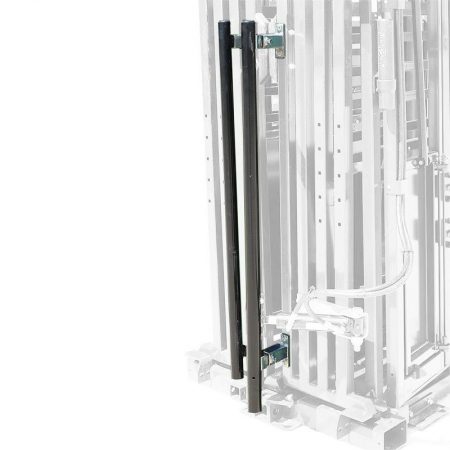 The Hydraulic Head Sweep is a gentle and effective option that sweeps the cow's head to one side to minimize movement and control their head. This head restraint is made up of a straight bar that is mounted on the head gate of your Q-Power 107 Series hydraulic crush, and is available in single or double bar based on your preferred way of working cattle. The Head Sweep is controlled by the hydraulics on your cattle crush for a more efficient cattle working experience.
Features
Controls Mounted on the Swing Arm

Head Sweep controls are mounted on the pivoting swing arm, enabling you to control the flow of cattle easily and effectively from any point on either side of your crush.

Secures the Animal's Head

The Head Sweep gently pushes the cows head to one side, to provide the handler with better access to the neck to administer injections and complete other processing tasks.

No Manual Work

Hydraulic Power means less work for you, and can help save your back during a long day of working livestock.

Best When Combined with a Sternum Bar

The Head Sweep does not support the bottom of the animal's head, which may increase the possibility that a cow will go down in the crush under stress. Adding a sternum bar is a great option to keep your cattle upright in the crush and minimize processing delays caused by downed cattle.
Contact Arrowquip
Product Specifications
Hydraulically powered head restraint
Gently sweeps the cow's head to one side to control movement
Controls mounted on the pivoting control arm
Must be installed at the time of manufacture
Available On
Find my local dealer
What cattle head restraint option is right for me?
| | 3rd Generation Cattle Head Scoop | Hydraulic Cattle Head Sweep |
| --- | --- | --- |
| Available on Manual or Hydraulic Models | Both | Hydraulic Only |
| Prevents Going Down in the Crush | Yes | No |
| Can be added to your crush at any time | Yes | No |
| Hydraulically Powered | No | Yes |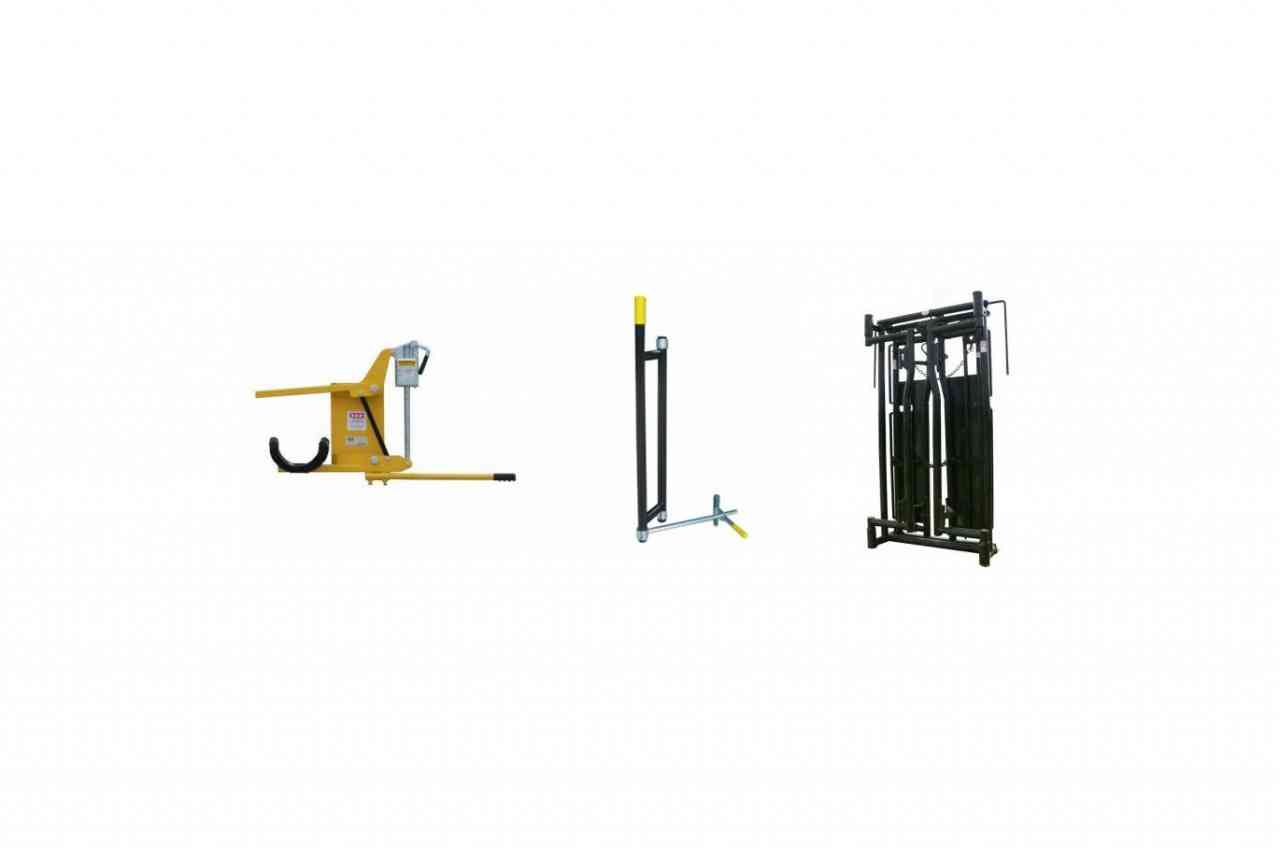 Contact Arrowquip
Thank you for your interest in Arrowquip! Fill out the short form below and someone from our team will contact you within one business day. In the meantime, you can also check out our FAQ section.