Bovine Tuberculosis and How The Right Cattle Crush Can Help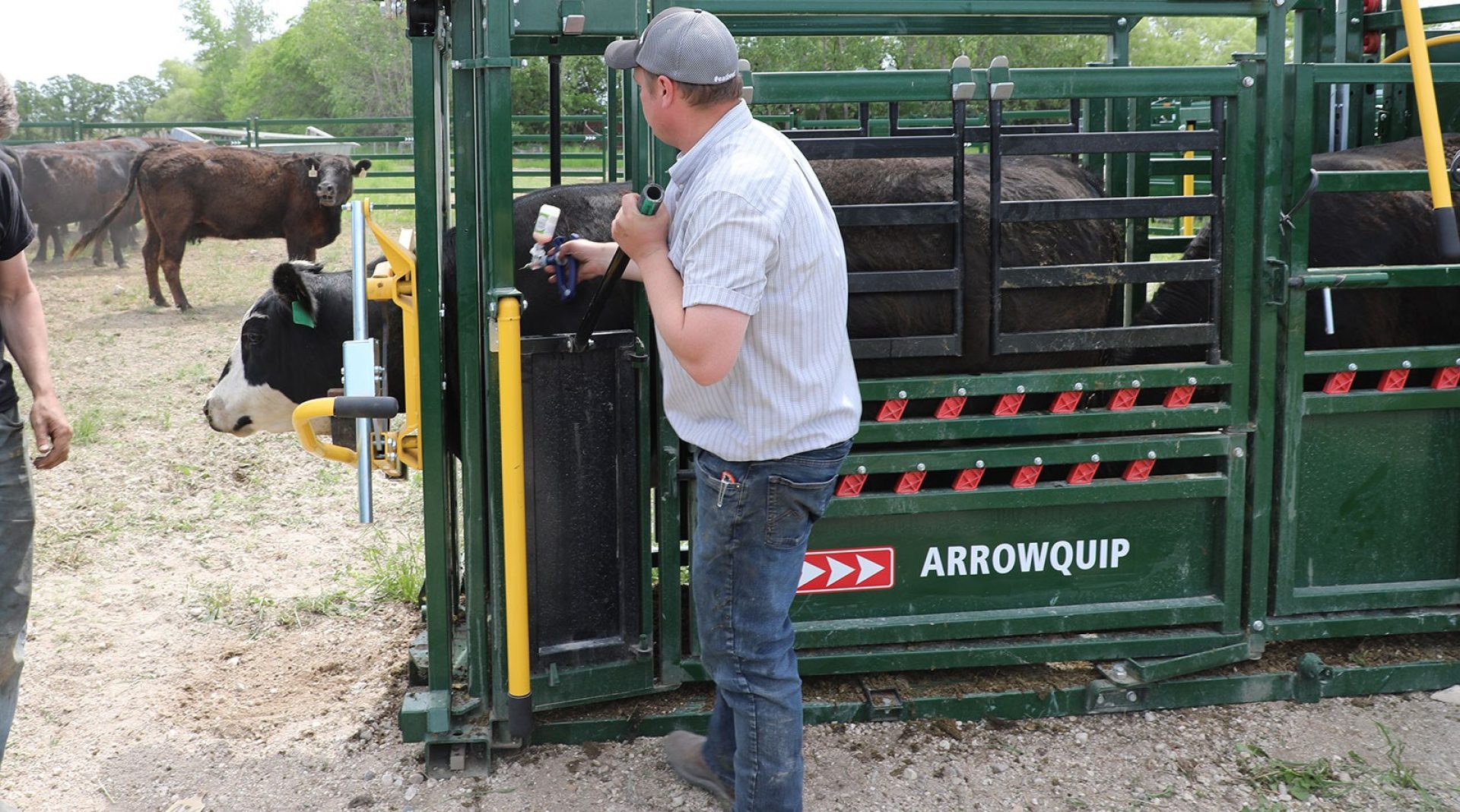 Bovine TB Testing Made Easy
Bovine Tuberculosis Testing
If TB testing is part of your operation on an annual, or more frequent basis, you know the importance of a streamlined process and the right equipment. On day one of the test, your cattle are in the crush, the skin thickness is measured, hair is clipped in two places, and two types of tuberculin are injected.
Cattle are back in the crush on day four to measure and compare skin reactions. Livestock can be wary to re-enter the crush after the procedure is completed on day one. Further procedures will be required in animals with an inconclusive test. How can you decrease stress for the cattle, and simplify the process for the veterinarian and handlers?
Low Stress Crushes
First, we need to start with equipment that is low stress, and incorporates the most recent research and development in animal behavior. At Arrowquip we understand animal behavior and the needs of livestock handlers because we use our own equipment. Our roots are in the cattle industry, just like yours. Engineers at Arrowquip are lifelong learners who strive to improve our products.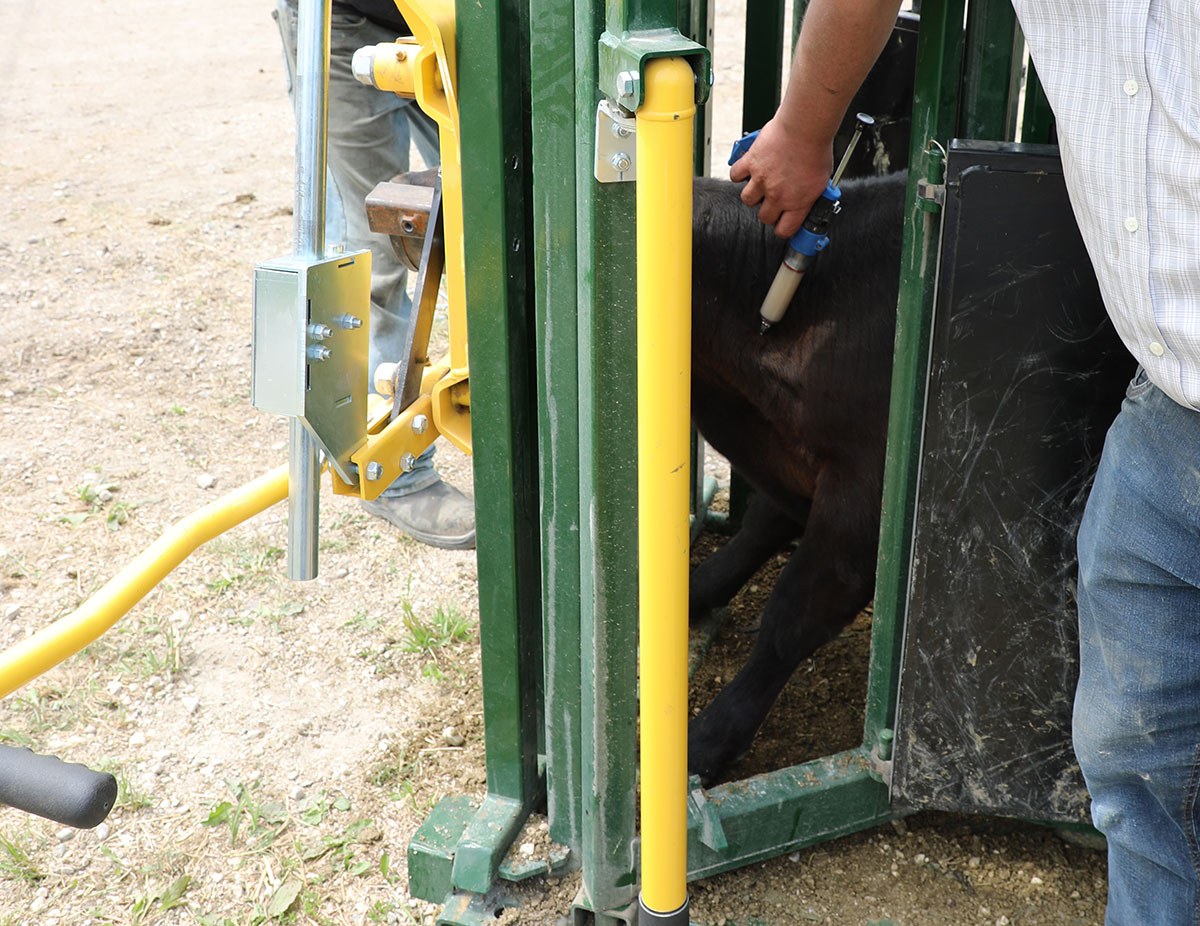 Advantages of Arrowquip
Our patent pending rubber floors offer better traction, and reduce noise.
The push-pull squeeze lever in our crushes never needs to be adjusted, no matter the size of the animal.
Our patented yoke gate locking system provides control and added safety for the cattle.
Arrowquip crushes are quiet equipment that will not startle cattle.
Crushes work with animal behavior for a low stress experience from entry to exit.
All of these features decrease the amount of stress cattle experience while in and around the crush. This makes it easier to handle cattle on day four of TB testing, or in future for other procedures.
Neck Access
Neck access is crucial in TB testing. If you've been around the industry for a while, you've probably seen it all as far as cattle crushes go, from homemade to hard to use. The wrong equipment can create challenges in accessing the right areas of the cattle, and safety hazards for humans and animals.
Neck Access Features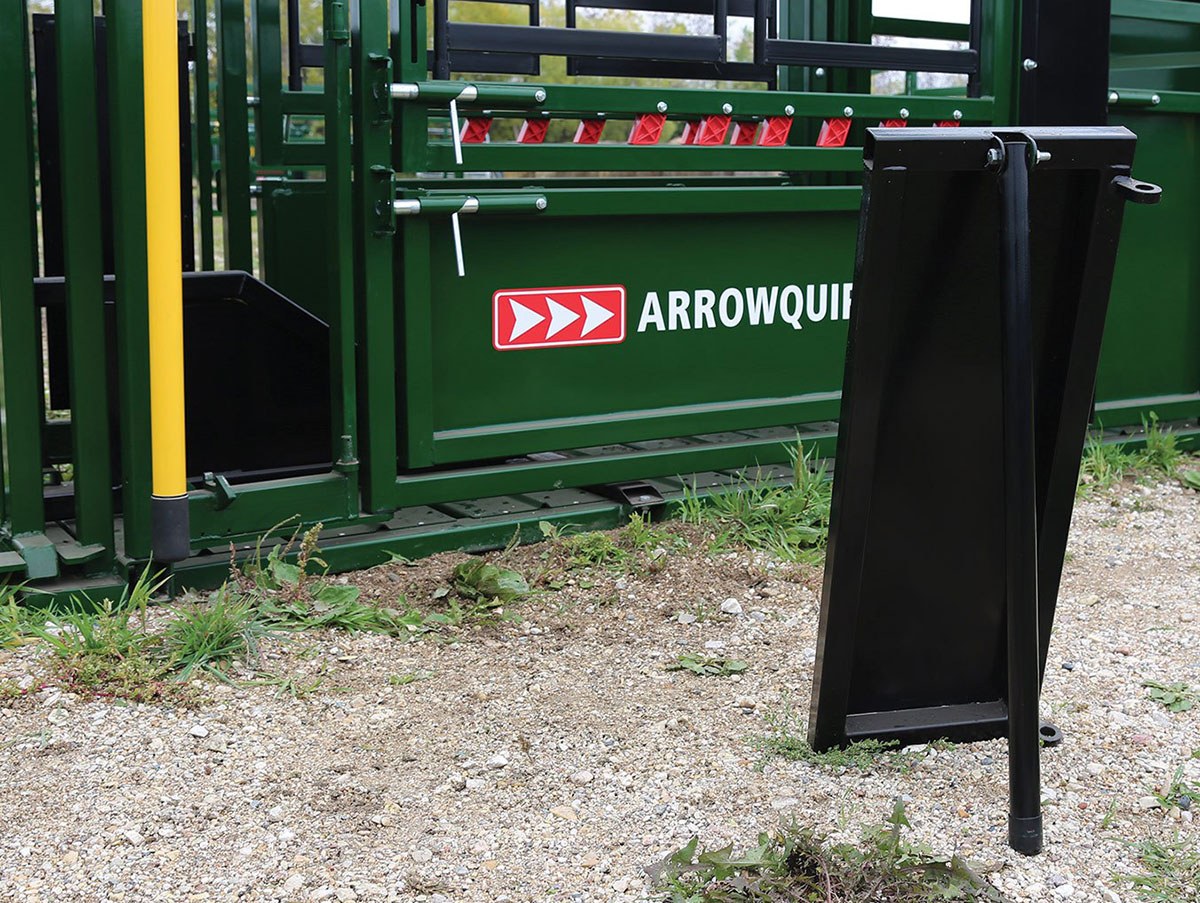 We simplified the process of neck access in the cattle crush by adding a 324 mm neck access area to our crushes.
That gives you plenty of space to perform necessary procedures, including TB testing.
The neck access panel is on both sides of the crush, providing flexibility in handling your cattle and performing procedures.
The panels on both sides are also fully removable.
Officially Tuberculosis Free (OTF)
Time and effort goes into the OTF status of your cattle operation each year. You use management and health strategies to protect your animals. Let an Arrowquip cattle crush simplify the Tuberculosis testing process for you by giving you access to your animals, and reducing stress for cattle and handlers as you complete your annual testing.