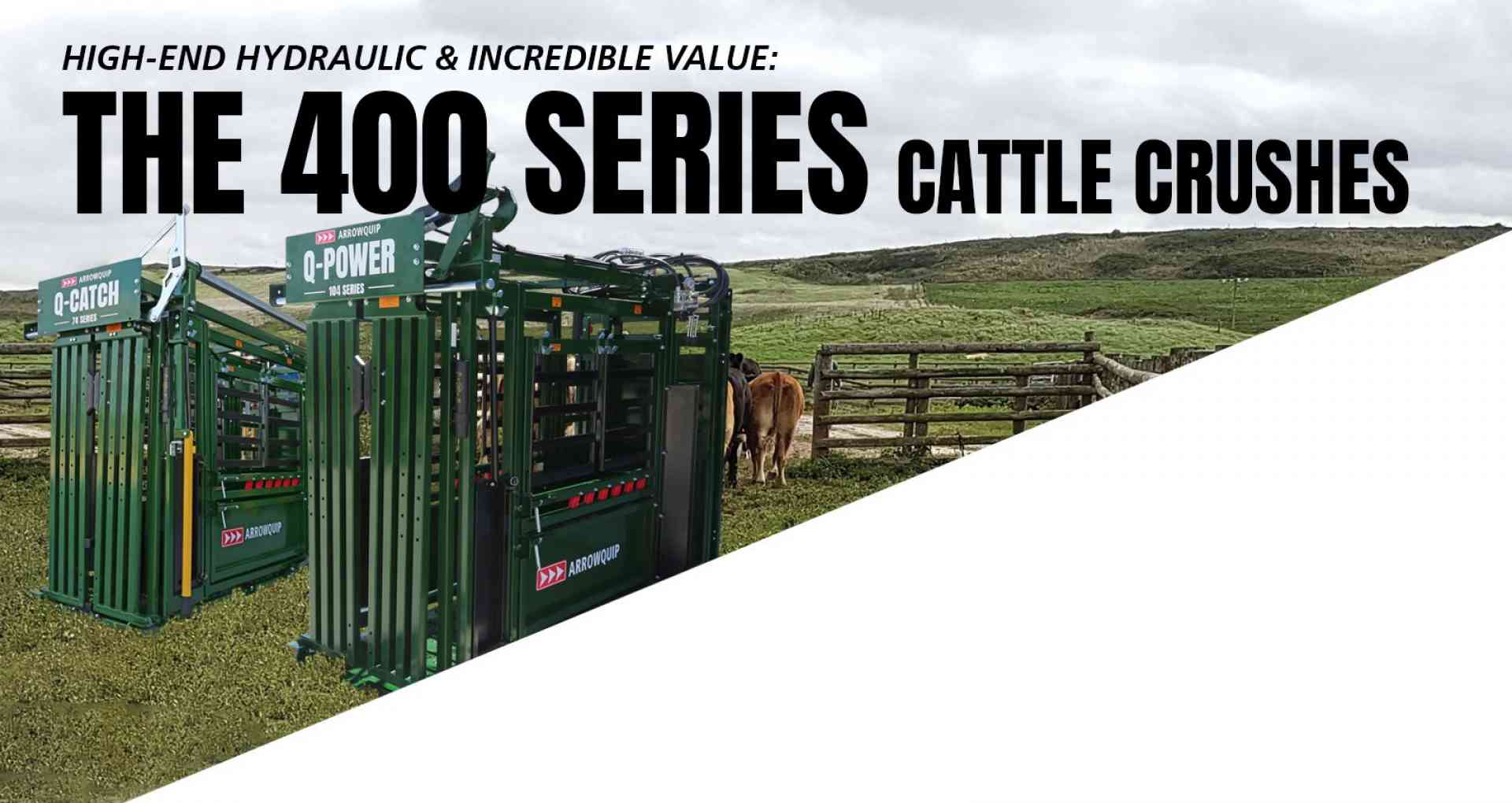 World-Class Cattle Crushes and Cattle Handling Systems
Arrowquip has been creating best in class livestock equipment since 1988 through an extensive research and development process that is unmatched in the industry. Every piece of equipment we design is intended to make managing your cattle faster, easier, and safer every step of the way. From cattle crushes to custom cattle handling systems, Arrowquip has a solution for all your cattle handling needs. For added security, our equipment is backed by industry-leading warranty. Let our generations of farming experience and knowledge of cattle behaviour help you develop a more efficient and profitable operation.
Find your nearest Arrowquip UK Dealer
Arrowquip Cattle Equipment in Action:

Q-Catch 87 Series Cattle Crush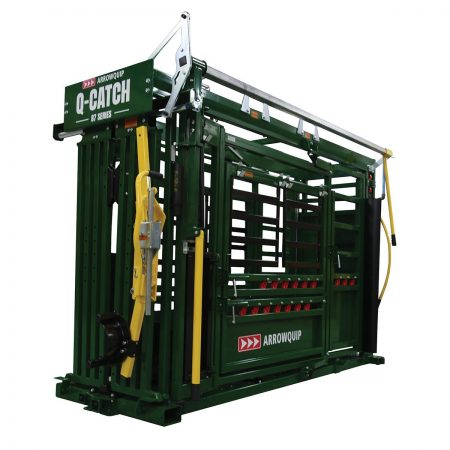 Quiet, Quieter, Quietest. The New Q-Catch Cattle Crush
Welcome to a new era. From the line-up of crushes that have redefined the industry emerges the Q-Catch 87 Series cattle crush. This crush is stronger, faster, and quieter than any model before it, redefining the meaning of silence in cattle farming. Our Research and Development team has reviewed the crush meticulously to eliminate noise, with a total of 87 quiet points found throughout the crush. The Q-Catch 87 series cattle crush is backed by the industry's longest and most extensive 7-Year No Bull Warranty, so you know you are making an investment that will last.
View the Q-Catch 87 Series Cattle Crush
Feature Blog
Improve your cattle management and overall efficiency by adding a real cattle crush for your operation. Here are the top 10 reasons you need to get one ASAP.
See Full Article
Arrowquip has spent the last 30 years designing highly efficient, quiet cattle crushes, and the most innovative cattle equipment in Australia. Every product is designed by a team of experienced farmers and engineers to benefit your operation by allowing you to work your livestock in the safest and most efficient way possible.
Upcoming Tradeshows
Check back soon to see where you can see Arrowquip for yourself.