Cattle Race Gate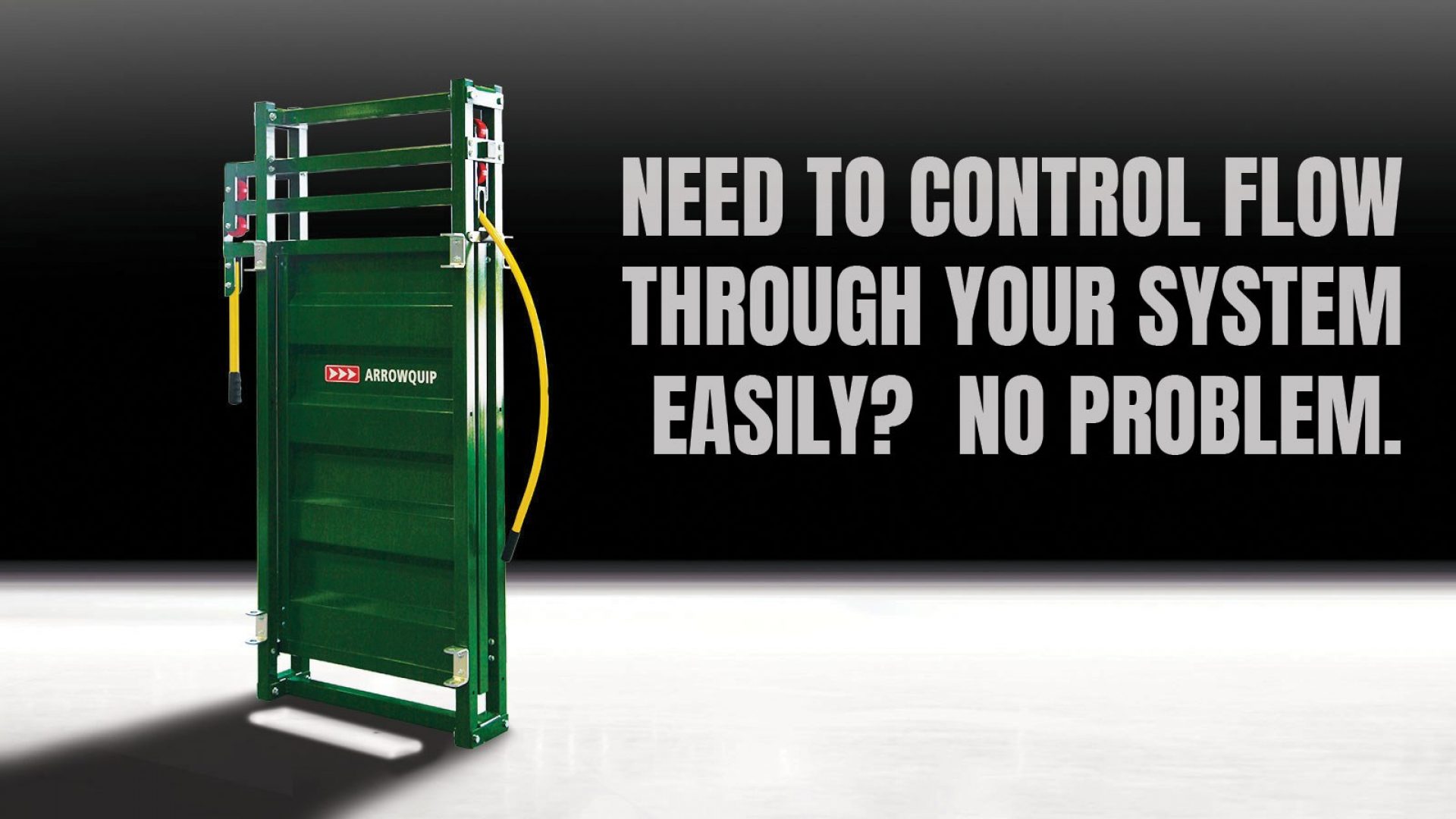 Arrowquip's Cattle Race Gate adds versatility and control to your complete cattle handling system in the easiest way possible. Featuring the off-side operation handle, top-mounted track, and the ability to be used for either side, the Cattle Race Gate is designed for safe and efficient operation in any cattle handling system.
Fill out this form to receive your Cattle Race Gate brochure:
Product Features
Offside Operation Handle

The offside operation handle comes standard on the Rolling Race Gate. This handle allows the operator to push the handle to the opposite side of the system, instead of pulling it into the working side of the equipment.

Top Mounted Track

Top mounted track and rollers prevent the build-up of dirt, ice, snow, manure and other substances which may negatively affect the performance and functionality of your Race Gate.

Heavy-Duty Nylon Rollers

The heavy-duty nylon rollers on the top mounted track have been pre-engineered to ensure smooth operation of your Race Gate for years to come, with no maintenance required.

Operate from Both Sides

The Rolling Race Gate can be operated from either the left-hand or right-hand side of your system, and features two handles to simplify operation.
See what Others Have to Say
Want more information?
Contact Arrowquip
Product Specifications
Standard off-side operation handle
Door can be operated from either side
New sound dampening guides keep distraction to a minimum
Top hung running track eliminates the issue of build-up
Features a safety latch to lock the door closed
New rubber sound dampeners eliminate operating noise
Contact Arrowquip
Thank you for your interest in Arrowquip! Fill out the short form below and someone from our team will contact you within one business day. In the meantime, you can also check out our FAQ section.
Product Reviews