Q-Catch Cattle Yoke Gate

Cattle Head Yoke That Is Reliable, Every Time
0
Weight: 170 kg
Dimensions: 425mm Wide x 2345mm High x 1500mm Long
Product Code: QCHG
The Q-Catch® Cattle Yoke Gate is world-renowned as the most user-friendly head catch ever developed. To make this yoke gate even easier to operate, Arrowquip's newest Q-Catch Yoke Gate comes with an improved design featuring the 3E: Easy Entry and Exit system. The upgraded 3E Q-Catch Yoke Gate helps you manage cattle flow by using more light to draw cattle forward. The head yoke features a dual friction lock with infinite adjustments, single-handle operation, and opens to a full 762mm top to bottom. By offering superior animal control with the advanced auto-adjusting yoke gate technology that facilitates proper placement around the animal and the unique, user-friendly design, the 3E Q-Catch Yoke Gate has redefined the possibilities of the manual catch yoke gate.
Get My Q-Catch Yoke Gate Brochure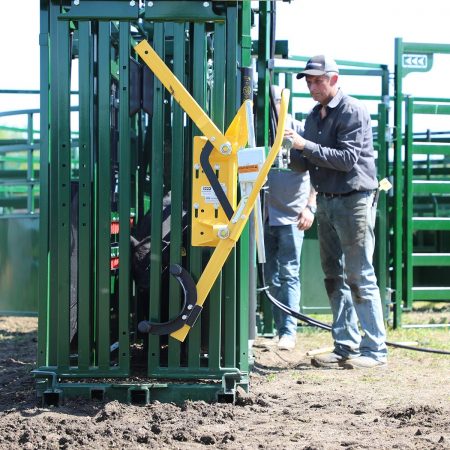 Q-Catch Yoke Gate Locking System [PATENTED]

The Q-Catch Cattle Yoke Gate locking system features a dual friction lock with infinite adjustments, and independent locking doors for added security. The Yoke Gate Lock is backed by a Lifetime Guarantee.

3E System: Easy Entry & Exit

The redesigned head yoke features Arrowquip's 3E System through its barred curtain-style doors. Since cattle see more light through the gate, they are easily drawn towards opening, making cattle behaviour work for you. With straight sides, cattle will not choke if they go down, no matter the size of cattle.
Request My Product Demo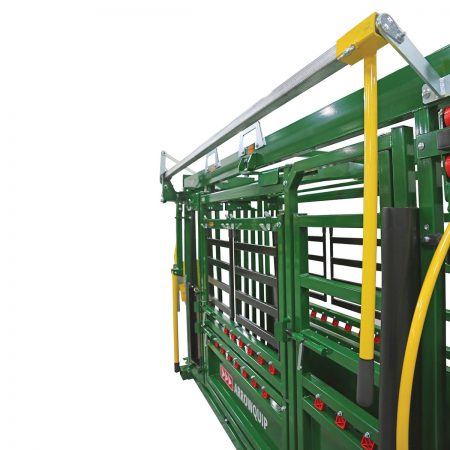 Single Handle Operation

The Q-Catch Cattle Yoke Gate features Arrowquip's renowned single handle push-pull operation. The ergonomic handle allows you to catch cattle over and over again without becoming fatigued, and provides secure catches every time.

Auto-Adjusting Yoke Gate

The Yoke Gate automatically adjusts to the size of the livestock you are working without requiring secondary latches and awkward adjustments. Simply open the head yoke to the size you need for cattle entering the crush! No adjustments needed.
Request My Price
Contact Arrowquip
Thank you for your interest in Arrowquip! Fill out the short form below and someone from our team will contact you within one business day. In the meantime, you can also check out our FAQ section.
Q-Catch Cattle Yoke Gate Specifications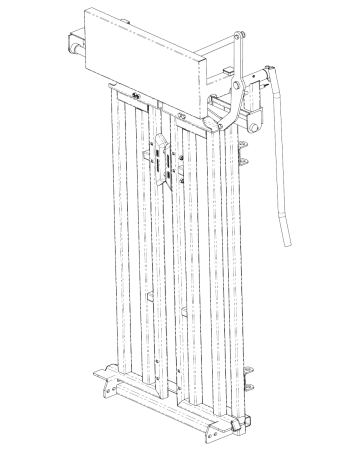 NEW 3E barred doors use light to draw cattle towards the gate
Yoke Gate locking pin adds safety when transporting the cattle head yoke, or completing maintenance
New Direct Drive system provides faster yoke gate response
Single handle push-pull operation never requires adjustments
Curtain-style yoke gate opens to a full 762mm top to bottom
Auto-adjusting yoke gate technology
Patented locking mechanism is backed by a lifetime guarantee
Designed to integrate into your complete cattle handling system