Cattle Crush Sternum Bar

Keep Cattle from Going Down in your Cattle Cattle Crush
Weight: 16 kg
Dimensions: 77mm Wide x 445mm High x 1194mm Long
Product Code: STBR
Full Video Transcript
The Sternum Bar is designed as an option for Arrowquip's lineup of cattle crushes. The purpose of the Sternum Bar is to keep cattle from going down in the crush, even during stressful situations such as AI and pregnancy checks. The sternum bar is an effective option for high-stress cattle, and can be removed easily from the crush when it is not required.
Get Your Brochure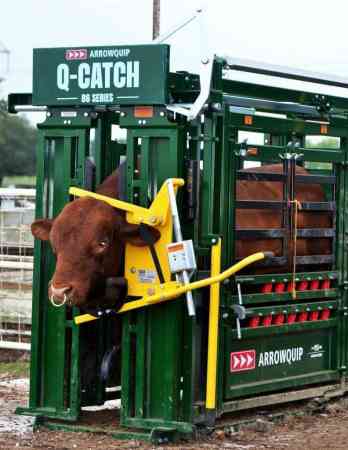 Supports Stressed-Out Livestock

Cattle that are stressed are more likely to go down when placed in a confined space, such as a race or crush. The Sternum Bar supports the sternum, keeping cattle upright in the crush when they attempt to lay down.

Improved Efficiency

Downed cattle can cause large time delays to processing cattle, as they are often reluctant to get up and allow handlers to complete their processing tasks. Keeping cattle upright in the crush can greatly improve the efficiency of your operation, especially when completing tasks that are stressful for your livestock.
Request My Product Demo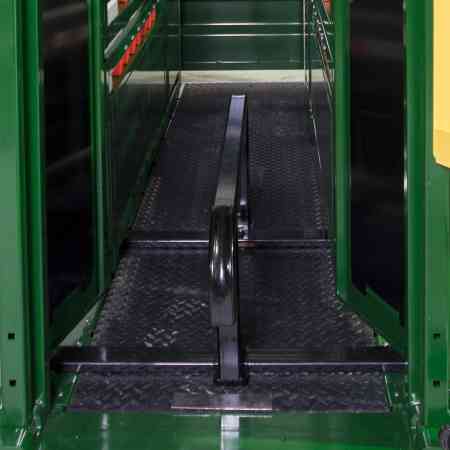 Designed for Arrowquip Cattle Crushes

The Sternum Bar is specially designed for the Arrowquip line of cattle crushes, including all Stationary and Portable Cattle Crush models.

Easy Installation and Removal

The Sternum Bar is easy to install and remove from the crush, with just two bolts. This allows you to use the sternum bar when needed, and quickly remove it when it isn't.
Request My Price
Contact Arrowquip
Thank you for your interest in Arrowquip! Fill out the short form below and someone from our team will contact you within one business day. In the meantime, you can also check out our FAQ section.